A must have for homes and
businesses!

A $1B+ opportunity for dealers,
wholesalers, and distributors!

Market timing for the SAVE system
couldn't be better!


Solar Active Venting Equipment is a "makes-sense" product incoporating "GREEN" technology. Homes and businesses are the primary market for the SAVE system. Off-grid strutures like cabins, outhouses, boats, and RV's are secondary markets.

Today many homeowners and businesses are feeling a financial pinch and any form of relief is being considered. Therefore, a successful product must have; value, a low purchase price, and a quick ROI. Combining technology and innovation with good engineering principles is a good way to satisfy all of these criteria.

The SAVE system has all the right technological components; (1)solar technology which is a mature technology with all-time low pricing, (2) innovation through its "Smart Vents" which use electronics to control air flow, and (3) good engineering through simple design, proven materials, and a straight forward manufacuring process.

The SAVE system is a "makes-sense" product for todays home and business owner. It effectively removes hot moist air from attics, reduces air conditioner runtime, and lowers energy bills. What makes the SAVE system so unique? . . . . . . It's quiet, rugged, easy to install, lasts for years, and it doesn't cost anything to run!
Experience value .... we guarantee satisfaction!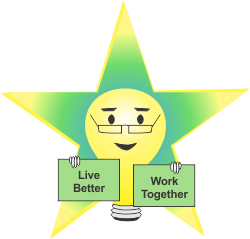 Paradigm Devices needs business partners - like you! If you're a dealer, wholesaler, or distributor who understands the "building products" industry, we want to talk with you! Contact us Now! The SAVE system is going to be a hot product ... let Paradigm Devices be your #1 supplier.


Help support President Obama's "rebound effect" and together we can help our country meet the Clean Energy 2030 initiatives.

Helping customers ... help themselves!
Many local, state, and federal agencies have energy rebate programs. With our support, retail buyers can access up-to-date agency information.
What do homeowners think about the SAVE system?
"Great product .... greater company!" - Vic Bernstein (Spokane, WA.)